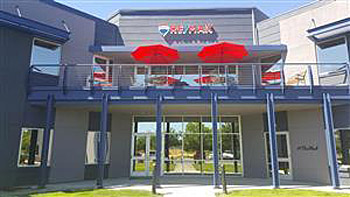 BUSINESS EXPERIENCE
Born and raised in the Rogue Valley, I have been a local resident for over 47 years. I know the Southern Oregon area and I have experienced the cycles and growth of our beautiful community since I started in 1987 as a construction laborer. Starting and operating a successful construction company in 1992, which evolved into an S-Corp full service building company in 1996, my hands on experience in all phases of residential construction assures a quality approach to your investment. These experiences have earned me the respect of my peers and reputation of being a hard worker with strong business ethics. I have owned and managed multiple investment properties in my personal portfolio along with additional small businesses. I am a full time career oriented Principal Real Estate Broker and use my background, strong work ethic and experience to take a hands-on approach toward achieving results for my clients.

PERSONAL
I take family very seriously. I have been married for over 27 years with children who have grown up here and are becoming successful young adults. I am most recently a new Grandparent of a happy and healthy Grandson who has added even more joy in our lives and filled our hearts.

I enjoy working in both Jackson and Josephine Counties which makes me more versatile than other Agents. This also gives me the ability to capture more Buyers and channel them to your home.

I am an experienced and accomplished outdoorsman and have spent time hiking, hunting and fishing in Canada as well as Southern Oregon. I am results oriented and believe in setting goals and working hard to achieve them.